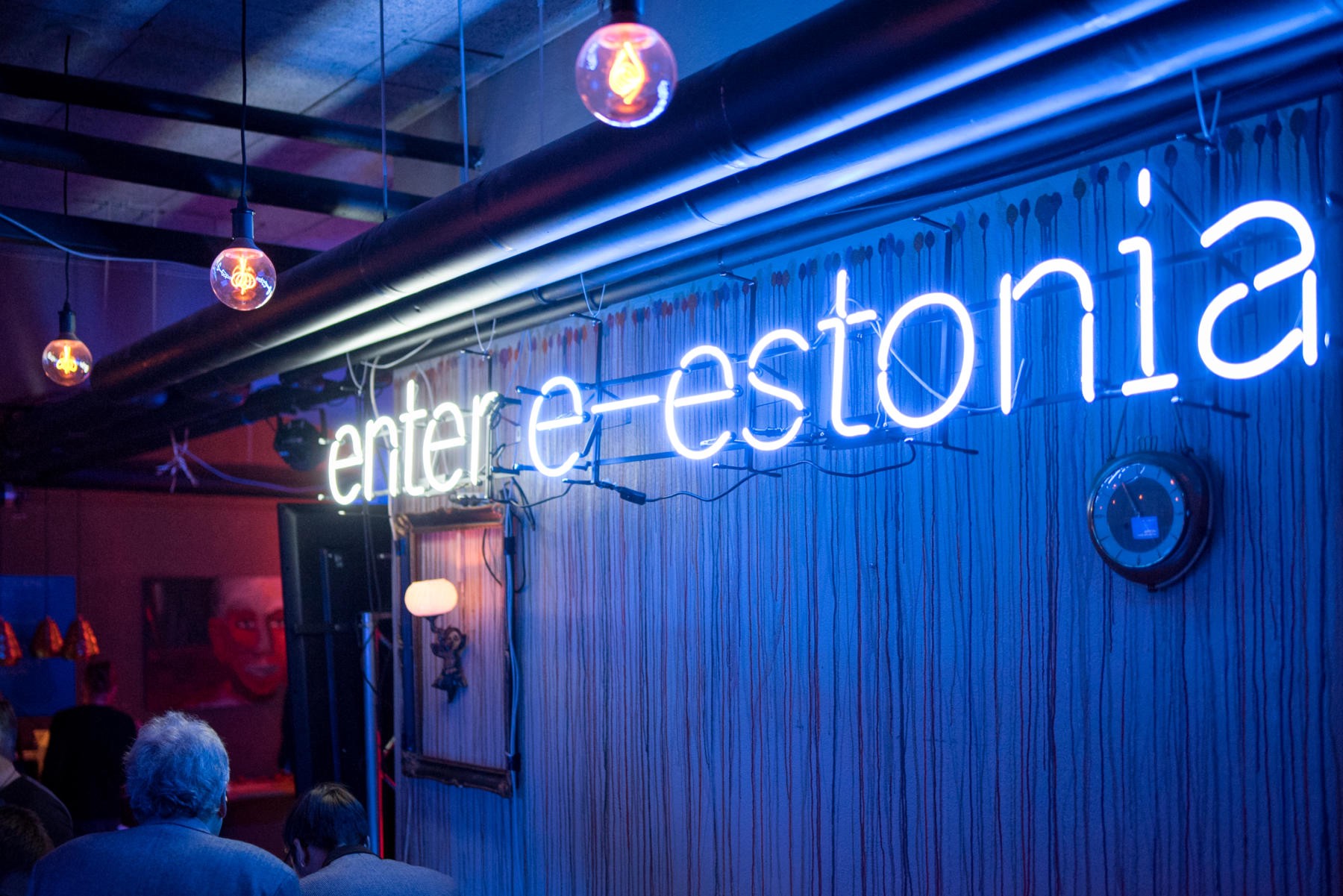 There are a lot of articles talking about Estonia's brand new E-Residency program but very few lack the depth on actionably explaining how do you actually come about in setting up a Business. This guide aims to dissect every single step in applying for the e-residency and actually incorporating the company as well as the costs involved.
If you don't know what E-Estonia is about, I suggest you jump into their website. Estonia is essentially upgrading all their government services to the digital age. Voting, creating and managing a company, filling out your taxes and many other digital governance applications. Their vision is to become the most advanced digital society in the world and as far as I've seen, they are making it happen, and fast!
This guide only covers the actual incorporation process and not the actual management of the business as I have very recently jumped into this. 3 Months from now I hope to write a full report on the latter.
Spoiler alert: It's the best incorporation experience I've ever had... And I've tried Delaware, Portugal, Netherlands and the UK.

Step 1: Visit LeapIN and Sign Up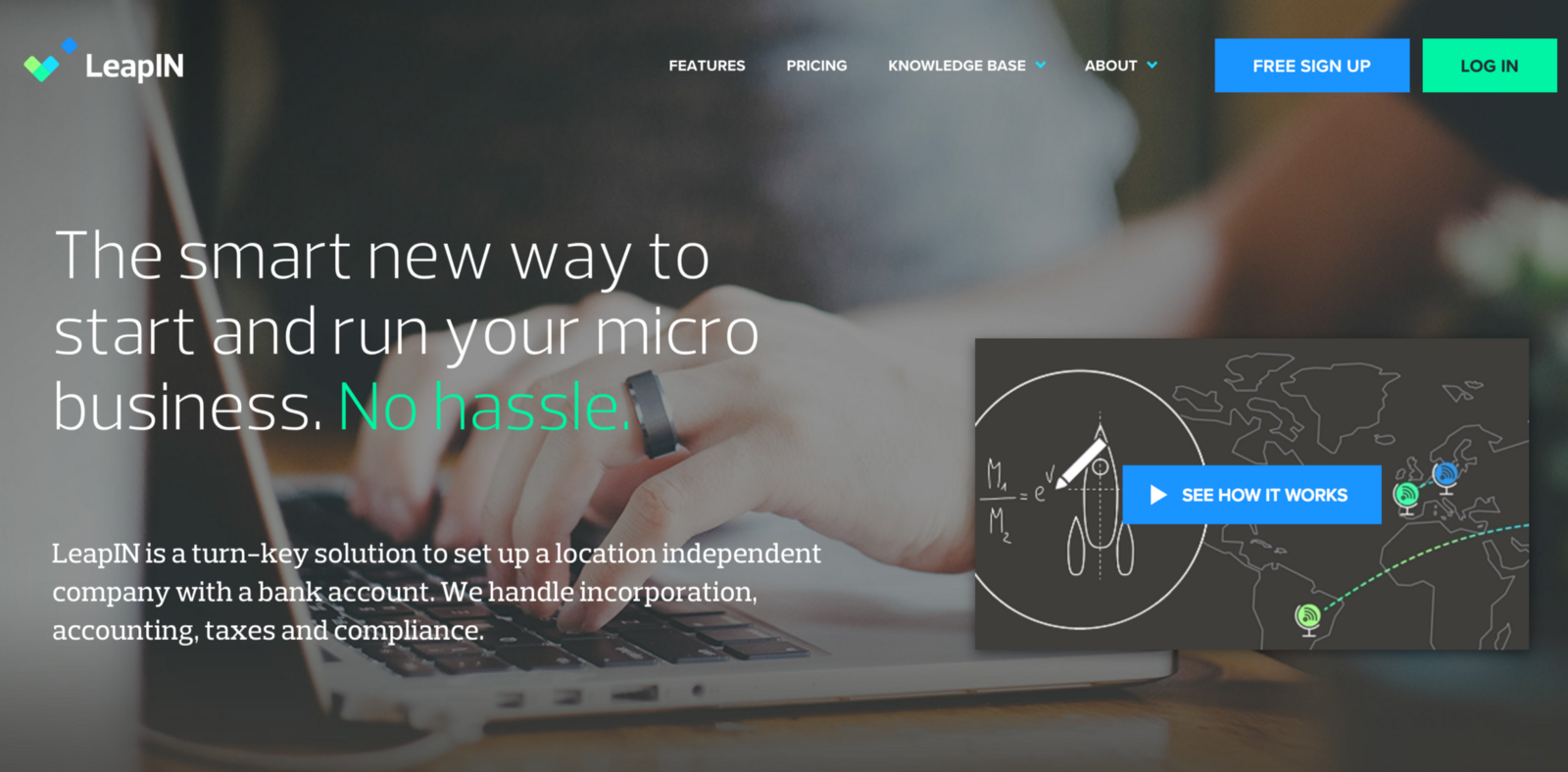 I essentially found two ways of opening up a company in E-Estonia, the easy way, and the hard way. The hard way is to follow the official documentation, which from the stories I heard, can turn into a horror movie if you are not diligent. Fortunately, there is the easy way, introducing LeapIN, a Turn Key solution that essentially guides you and mediates through all this process with the minimum amount of pain. They will also be the main platform that you can handle your invoices, expenses and the rest of the business activities you traditionally move through. Think accountancy firm but with a school of thought from the Startup universe.

Step 2: Choose the type of Business you are going to Run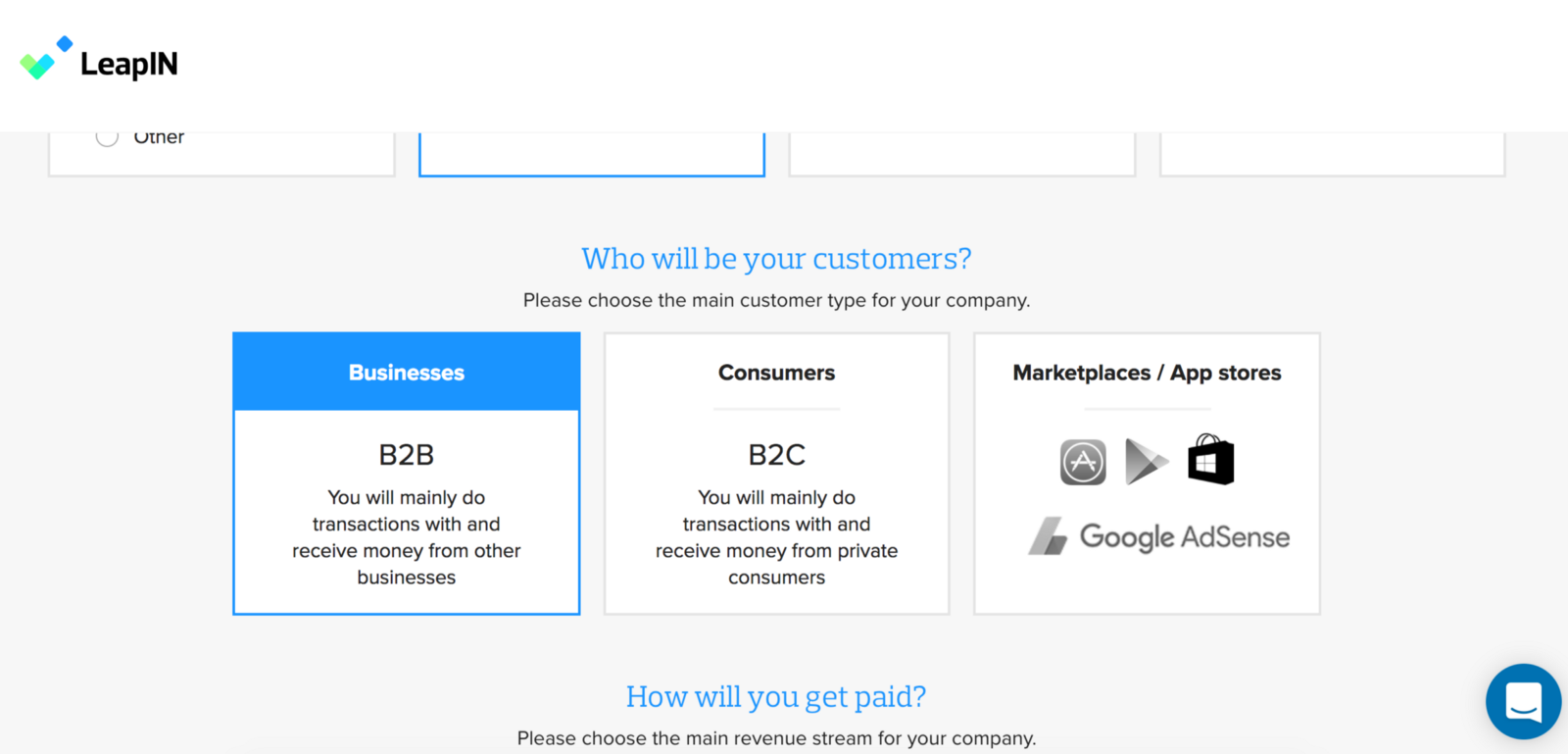 Are you going to sell products or services to Businesses (B2B), Consumers (B2C) or through an app store?

Step 3: Login to LeapIN through the email link (they don't do passwords)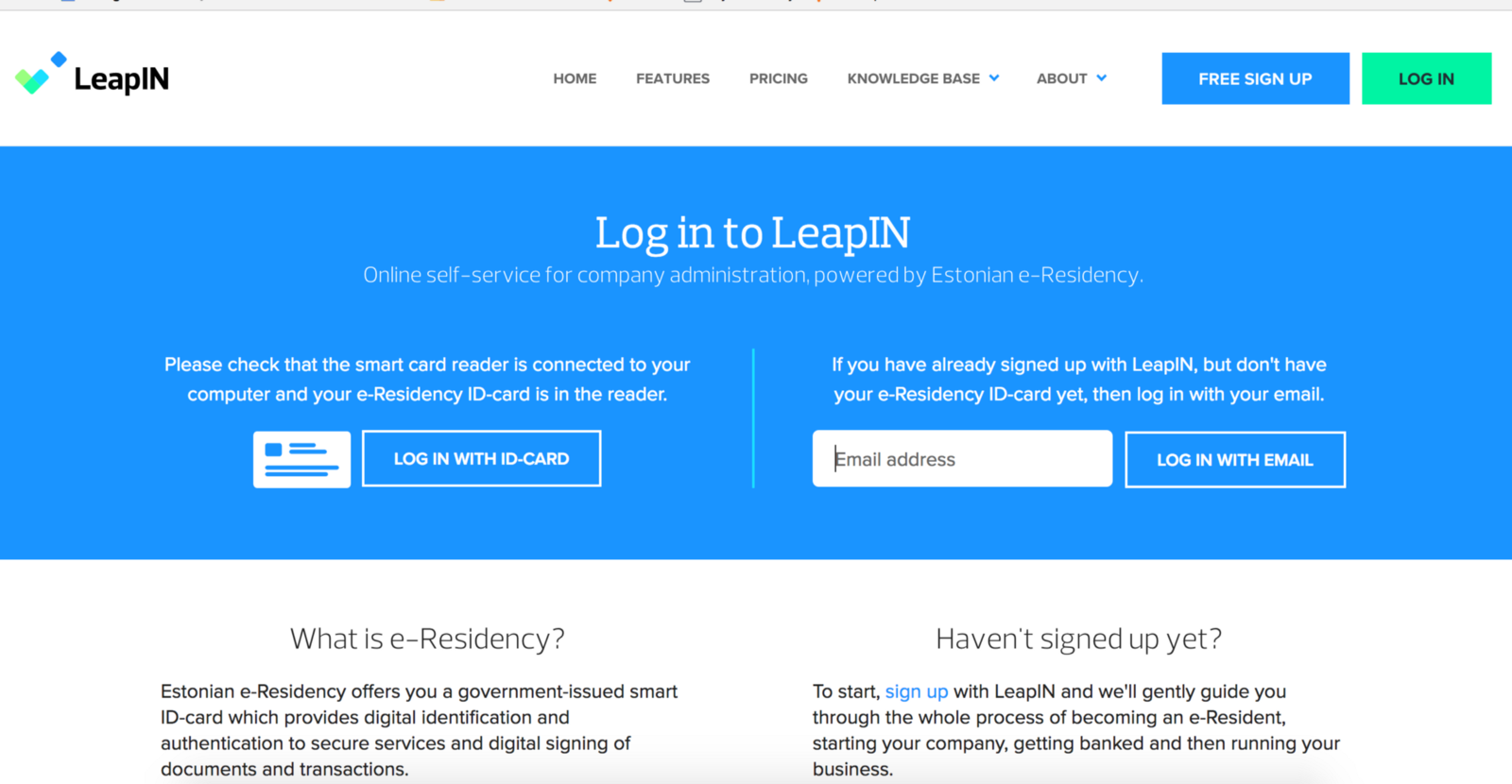 Not sure if it is an annoying attempt at two-step verification but a conventional password would save a lot of time. Yeah, you'll have to do this every time you log in.

Step 4: Check out the Full Onboarding Process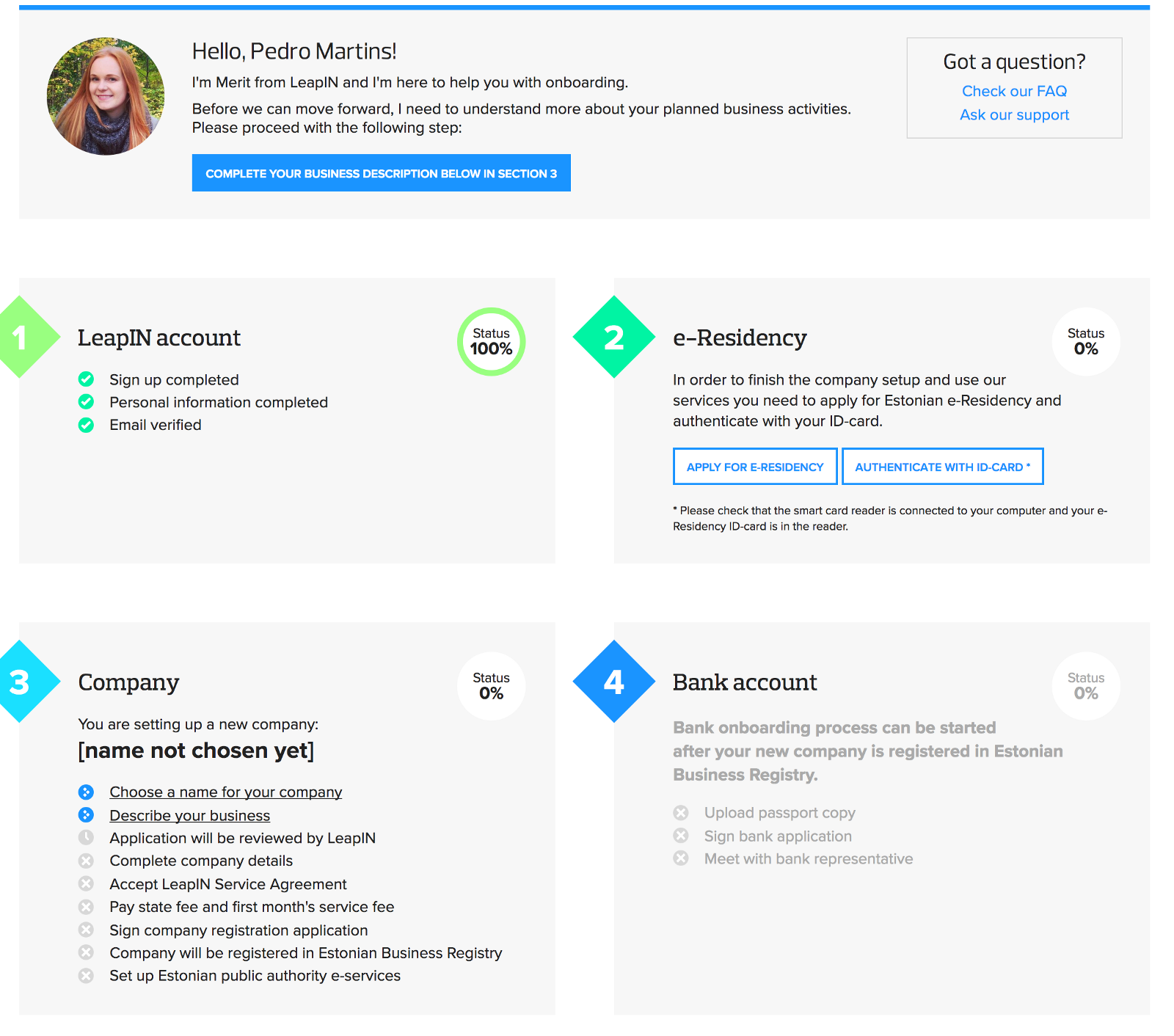 This is where LeapIN shines, they broke the whole process down into a nice onboarding screen with individual progress meters. Merit was also fantastic at answering my paranoid questions. Kudos Merit!

Step 5: Visit the E-Residency Website and Click Apply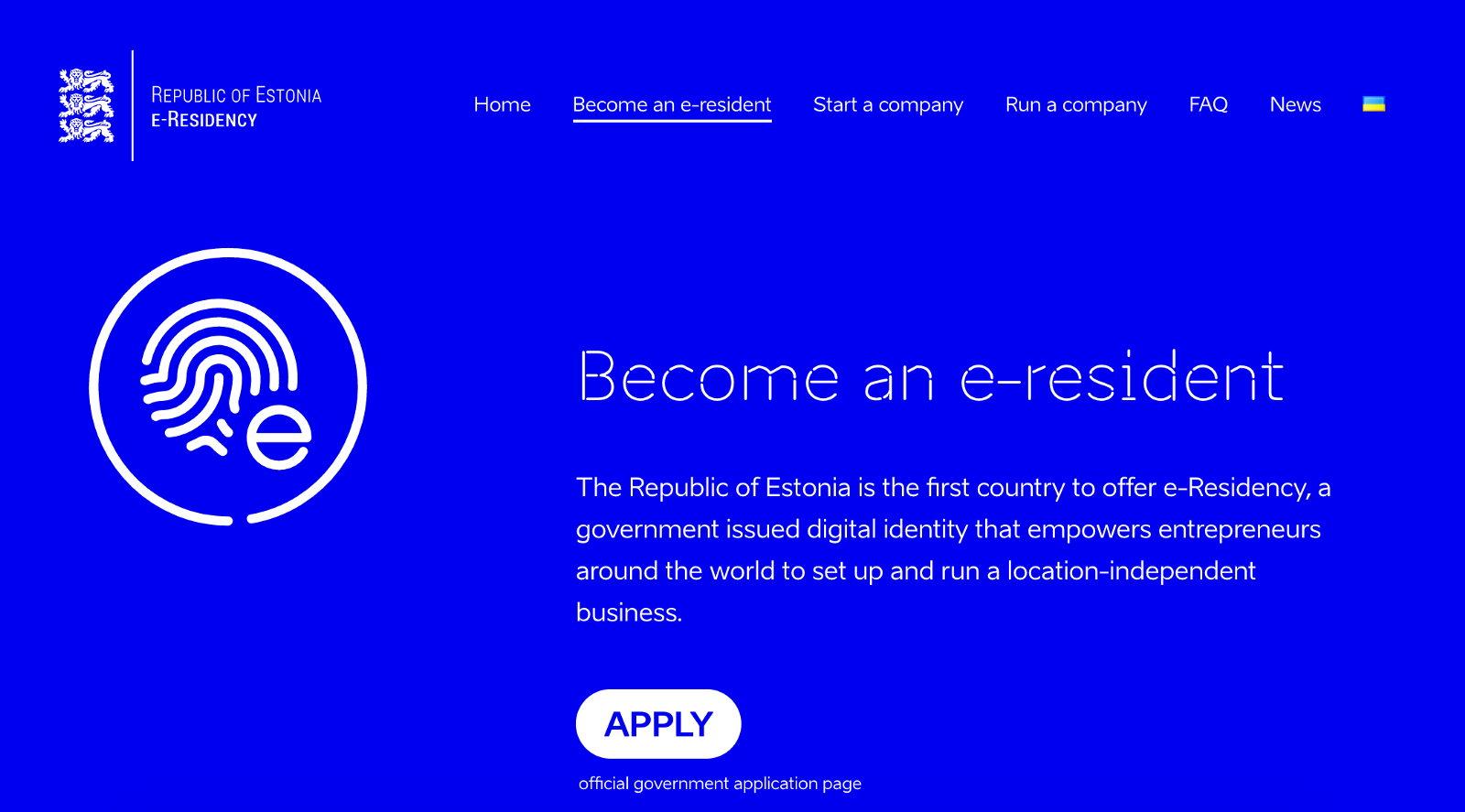 It's probably one of the most beautiful government websites I've seen. Well done Estonia.

Step 6: Fill in the Application Form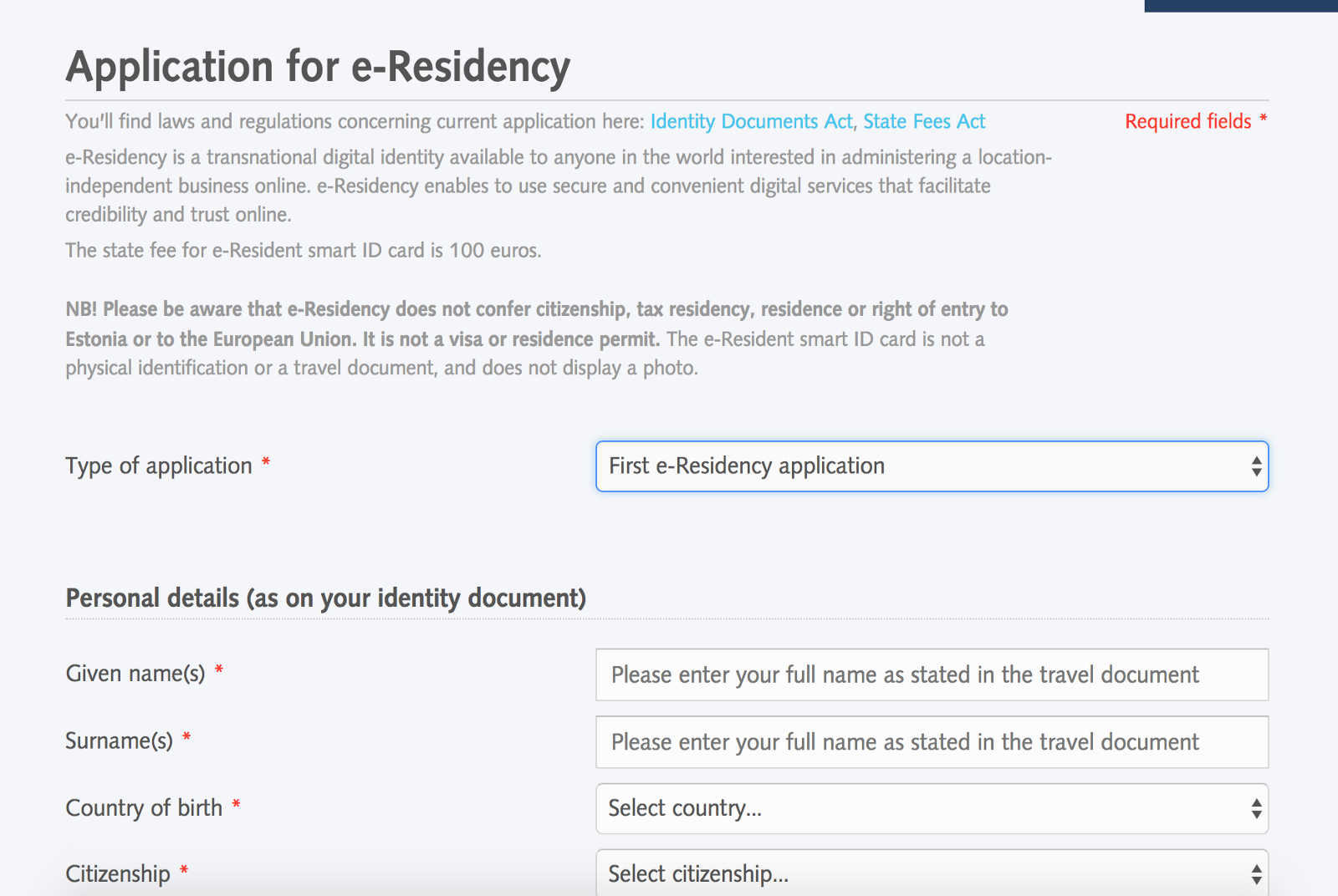 Should take you about 15–20 minutes to fill in the details. This is the first step requiring payment. €100 for the E-Residency application.

Step 7: Wait for the confirmation Email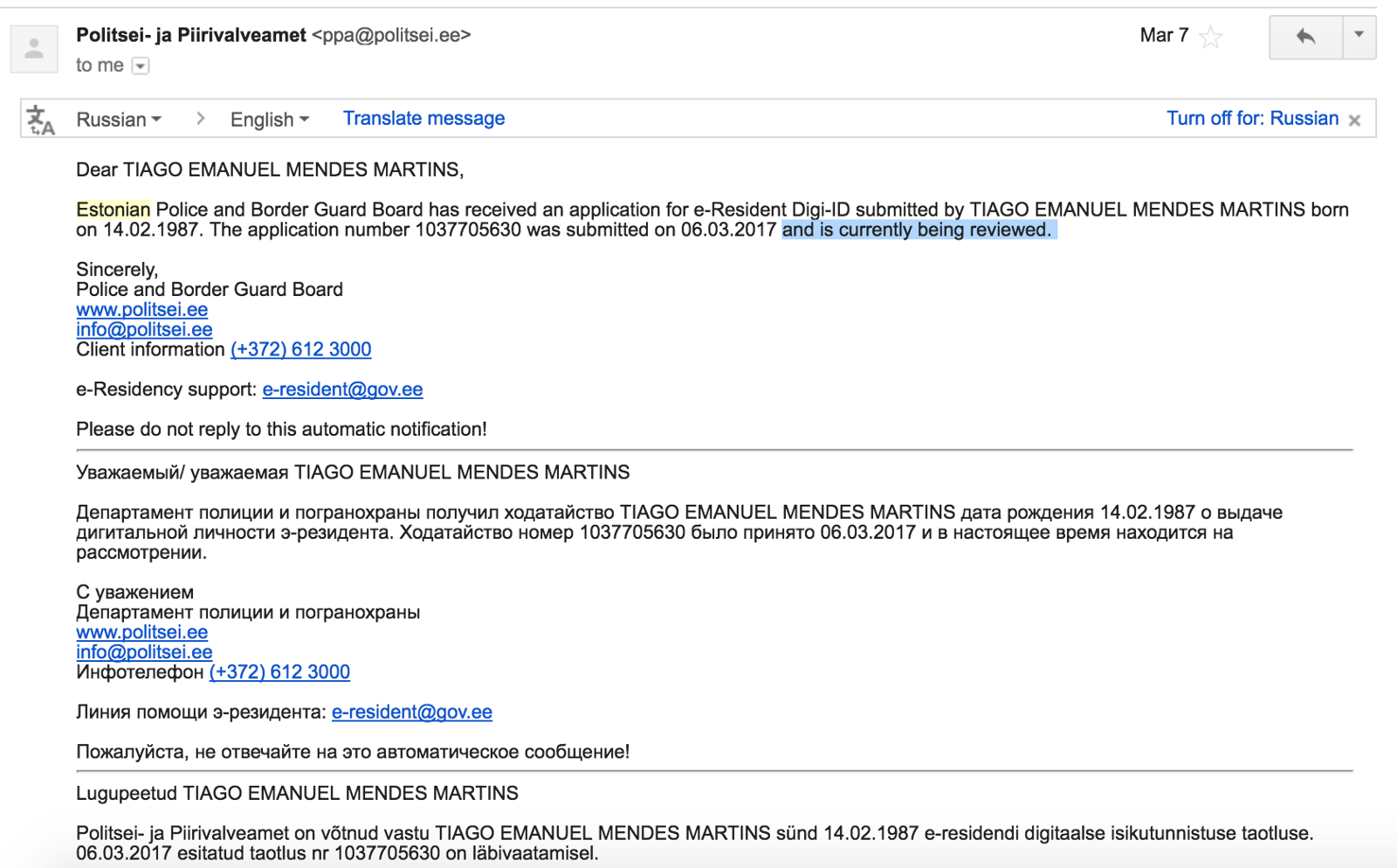 You'll get an auto message from the Estonian Police and Border Guard stating that your application is under review.

Step 8: Wait for the Approval Email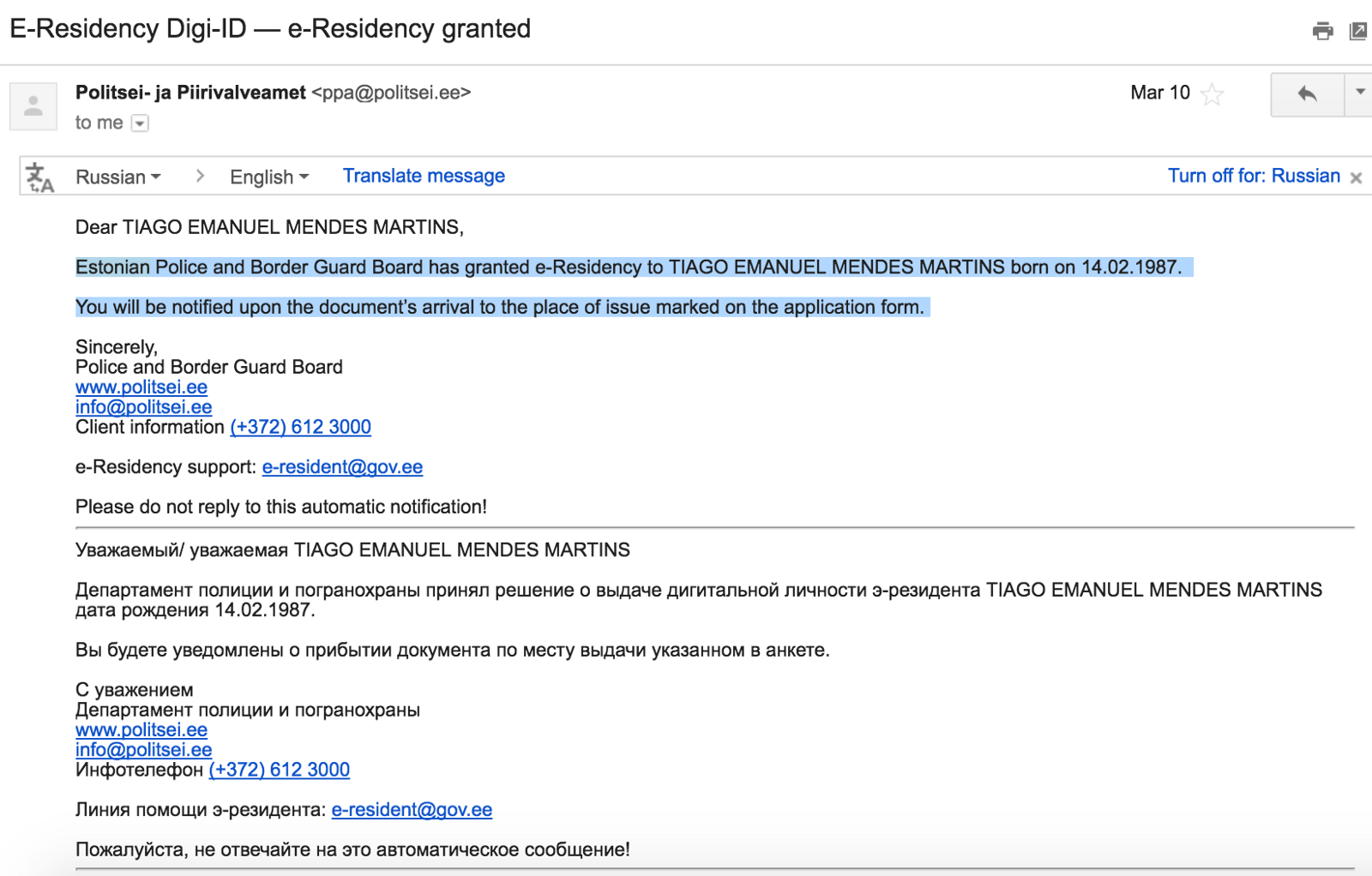 3 Days after, you'll receive an email stating that your application was granted.

Step 9: Schedule a Visit to your Local Estonian Embassy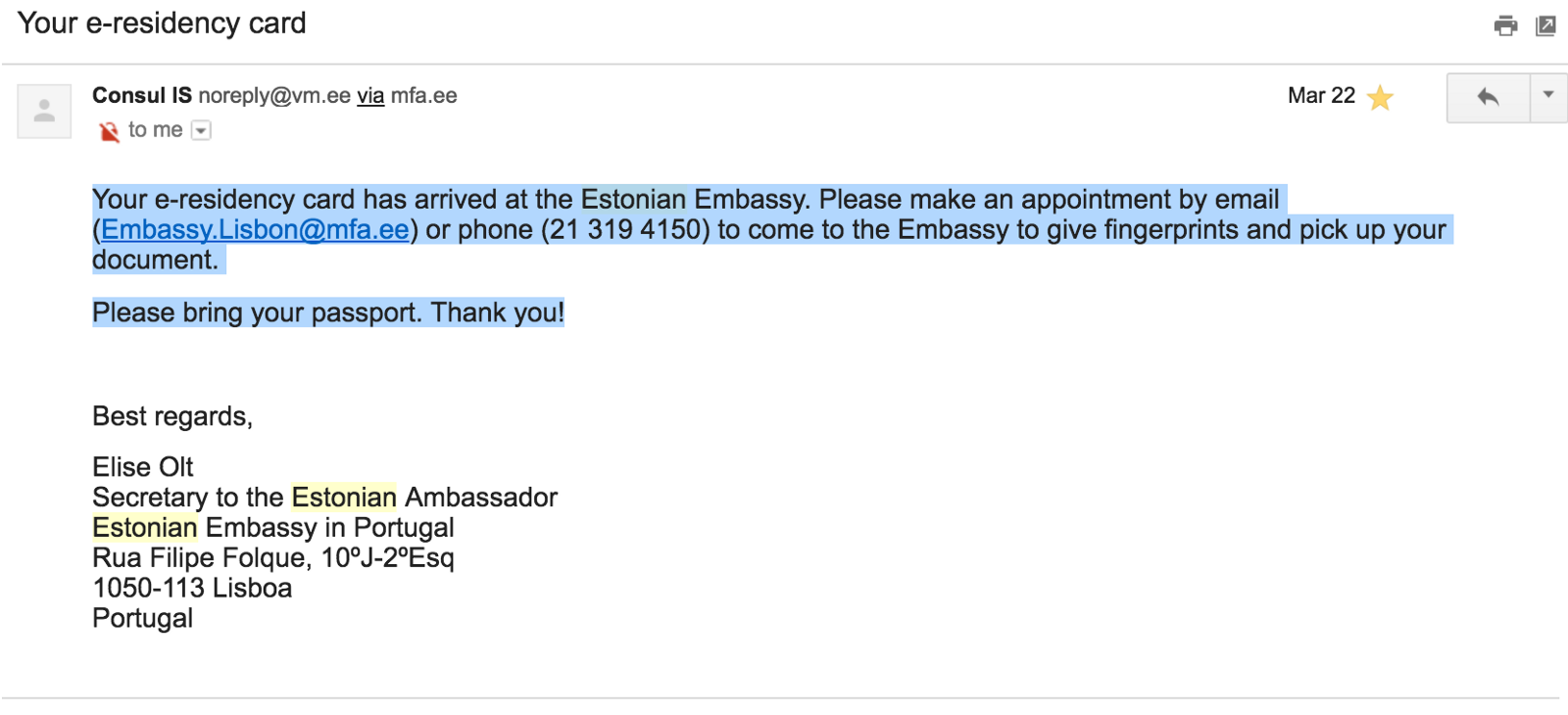 The Embassy of your choice previously picked on the e-residency application form notifies you that your card arrived. Call them up and arrange a visit.

Step 10: Visit your local Estonian Embassy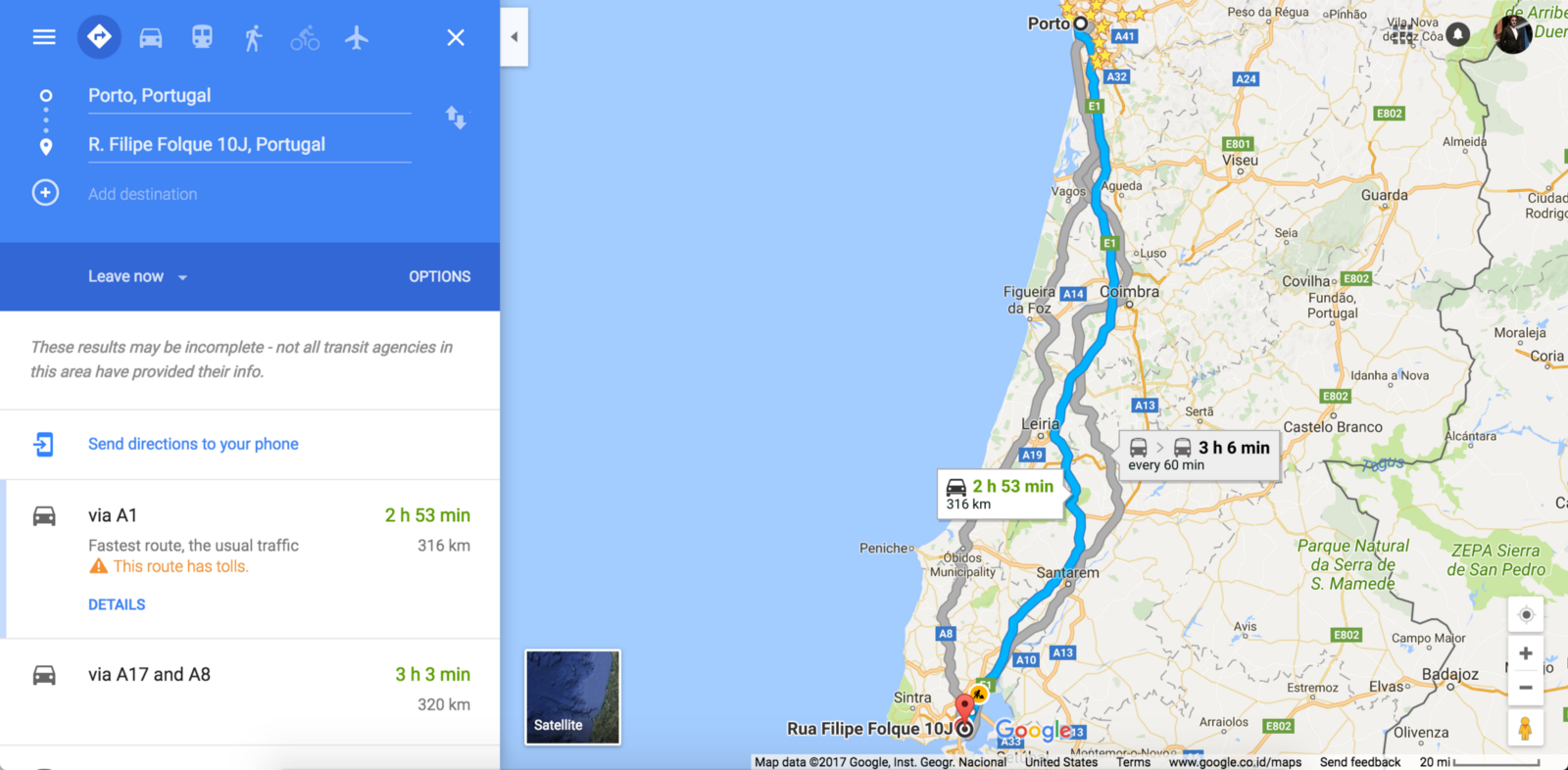 In my case, the nearest Estonia was in Lisbon, 300kms from my town Porto. Time for a train ride!

Step 11: Hurray, you are officially an E-Resident!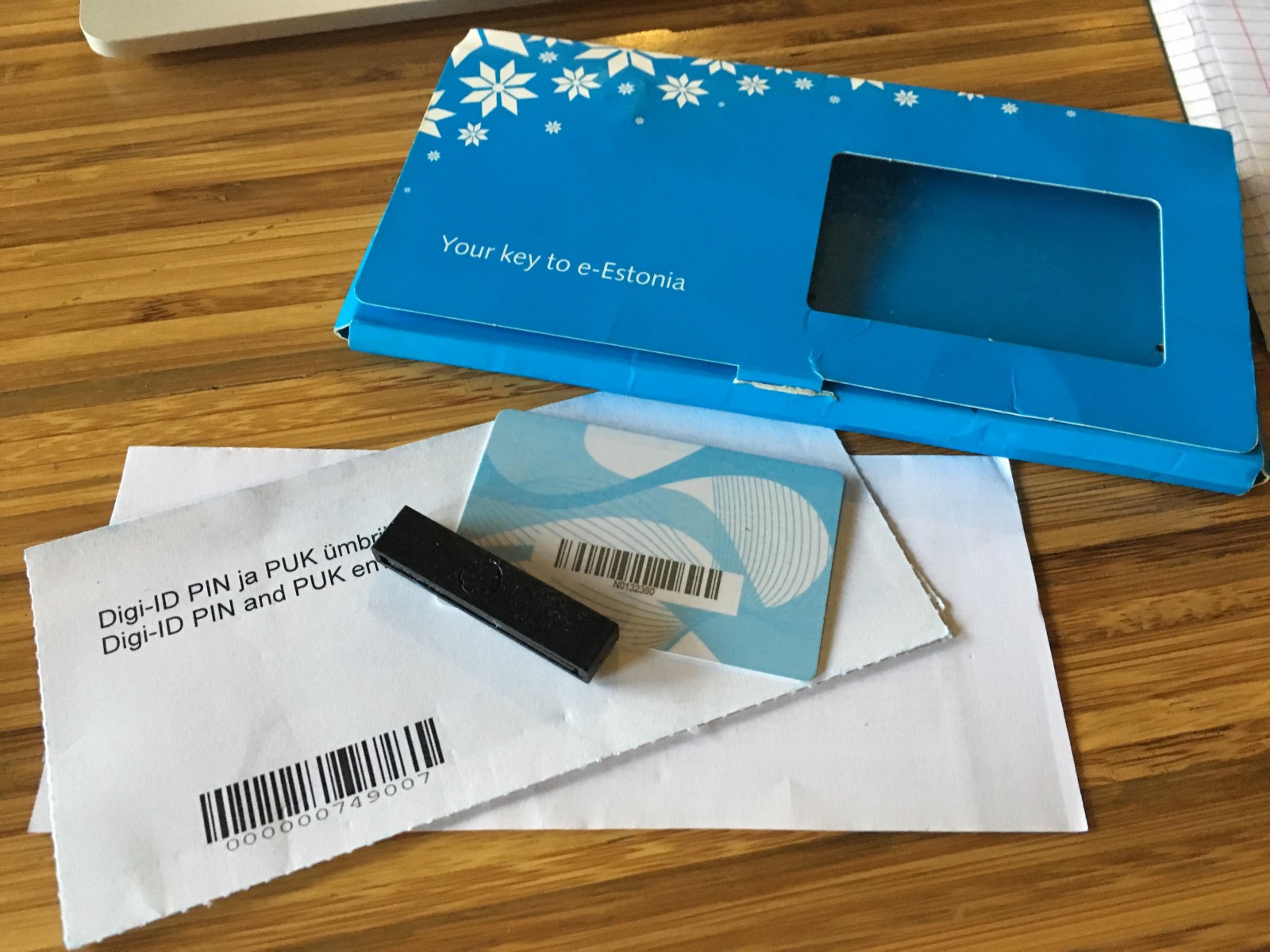 After a wonderfully quick visit to the Embassy, you sign some documents and you are officially an Estonian E-resident.

Step 12: Activate your E-Residency Card Security Certificates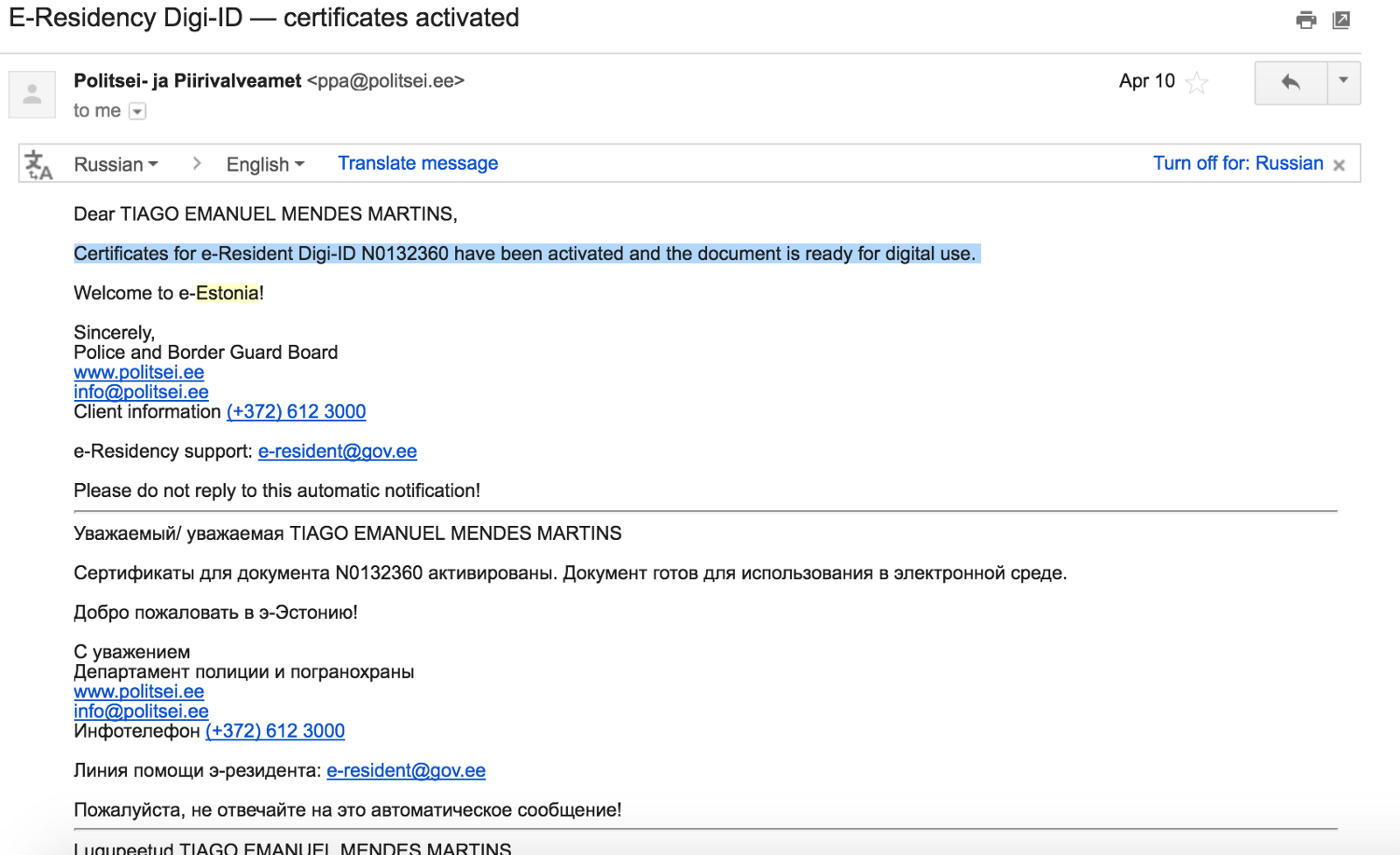 On the documentation package, you'll be instructed to install some software and to activate your card using the included reader. They are cross-platform so no problem here. They are even on the App Store.

Step 13: Go Back to LeapIN and Fill in the Remaining Company Details


Go back to LeapIN and complete the company details if you haven't already. LeapIN quickly approved my application in 2 days.

Step 14: Pay the Estonian State Fee and First Month's LeapIN Service Fee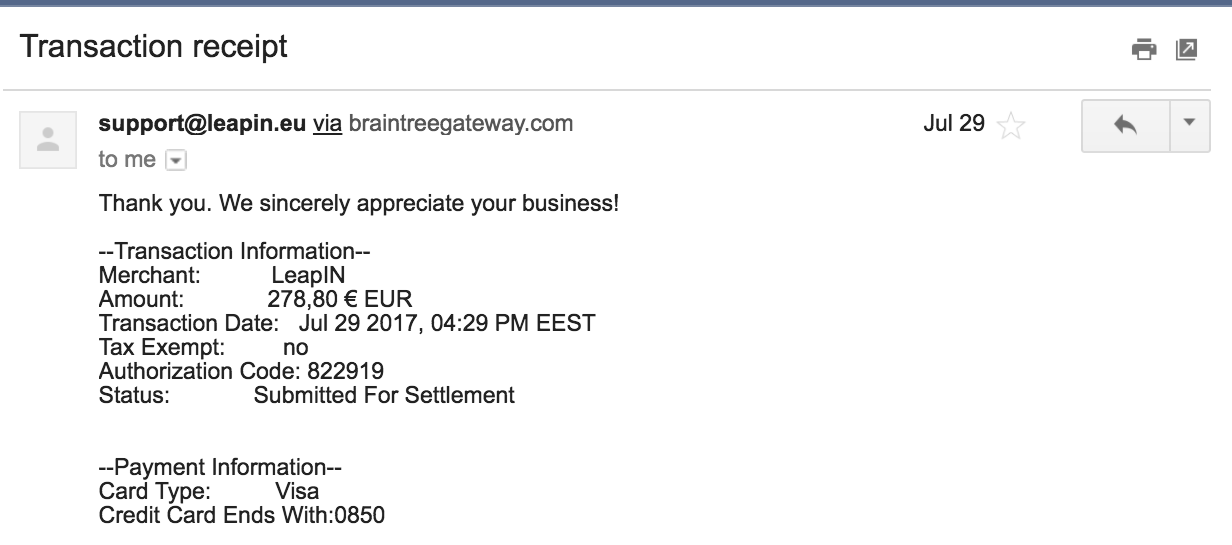 Through LeapIN, you have to pay the Estonia's Company Incorporation Fee which is €215 at the time of writing plus the first month of LeapIN's most basic plan.

Step 15: Choose How You Are Going to Bank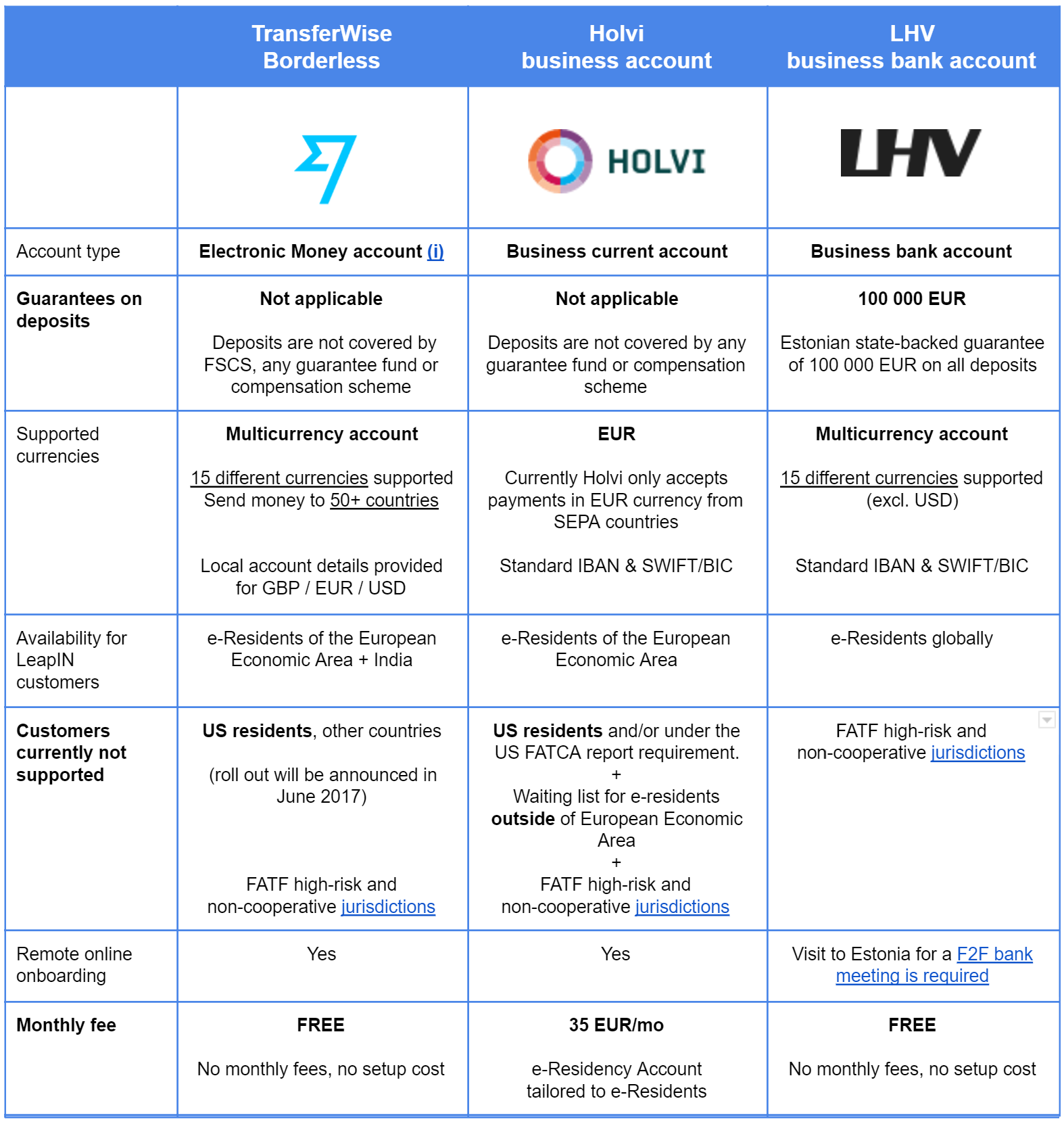 So this is the tricky part and all the steps below are optional depending on which route you decide to take. They are essentially three different ways of doing remote banking in Estonia. TransferWise, Holvi and LHV (and other banks). I highly recommend going through the LHV route as they have a partnership with LeapIN. The bank is integrated with LeapIN's API so you benefit from almost immediate expense reconciliation which in turn saves you many hours by month's end. The downside is that this incurs the one-time cost of actually traveling to Estonia but believe me, it's worth the trip.

Step 16: Fill in Bank Application Details


LeapIN fortunately provides you with a clean banking onboarding process where you use your card to verify your identity.
Step 17: Wait for Application Approval from Bank


One week after my application went through, the bank approved my application.

Step 18: Schedule a Meeting with LHV and Fly to Beautiful Tallinn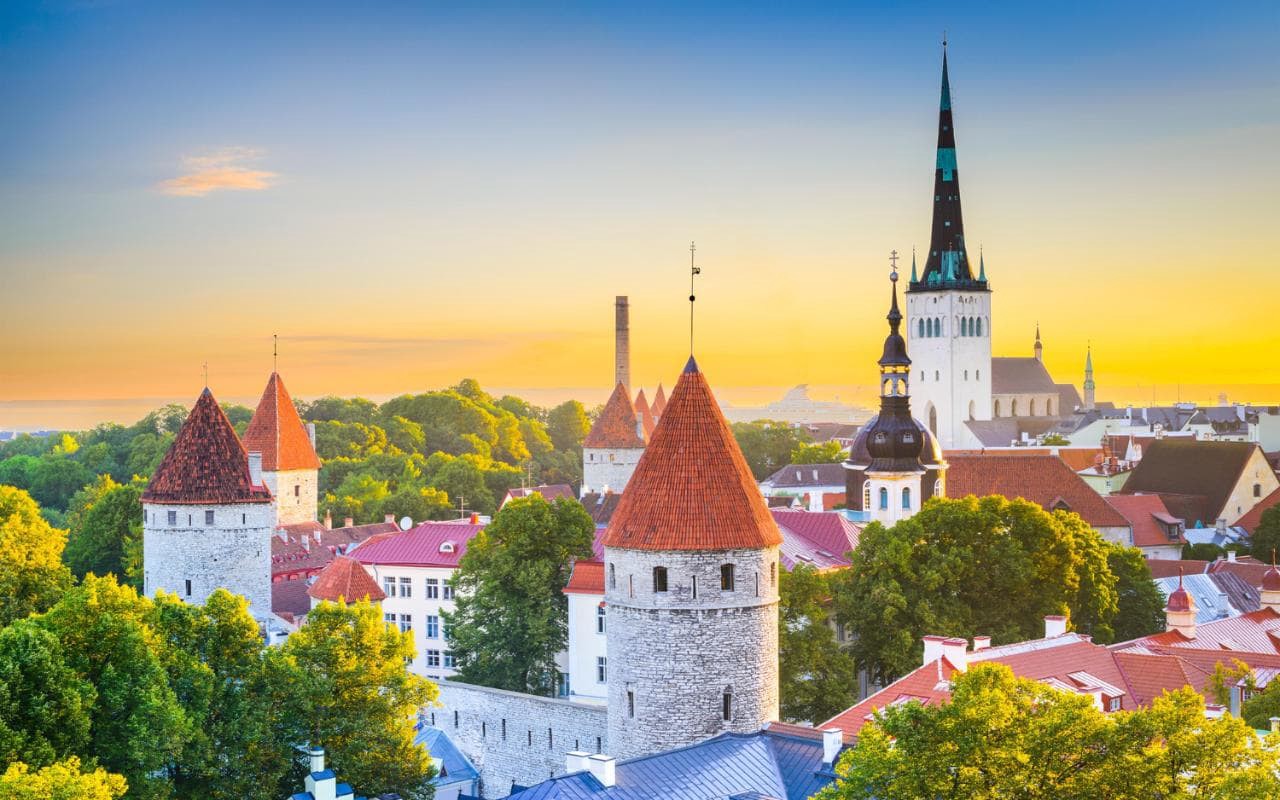 After two emails my meeting at LHV was scheduled and off I went to Tallinn!

Step 19: You are all Set!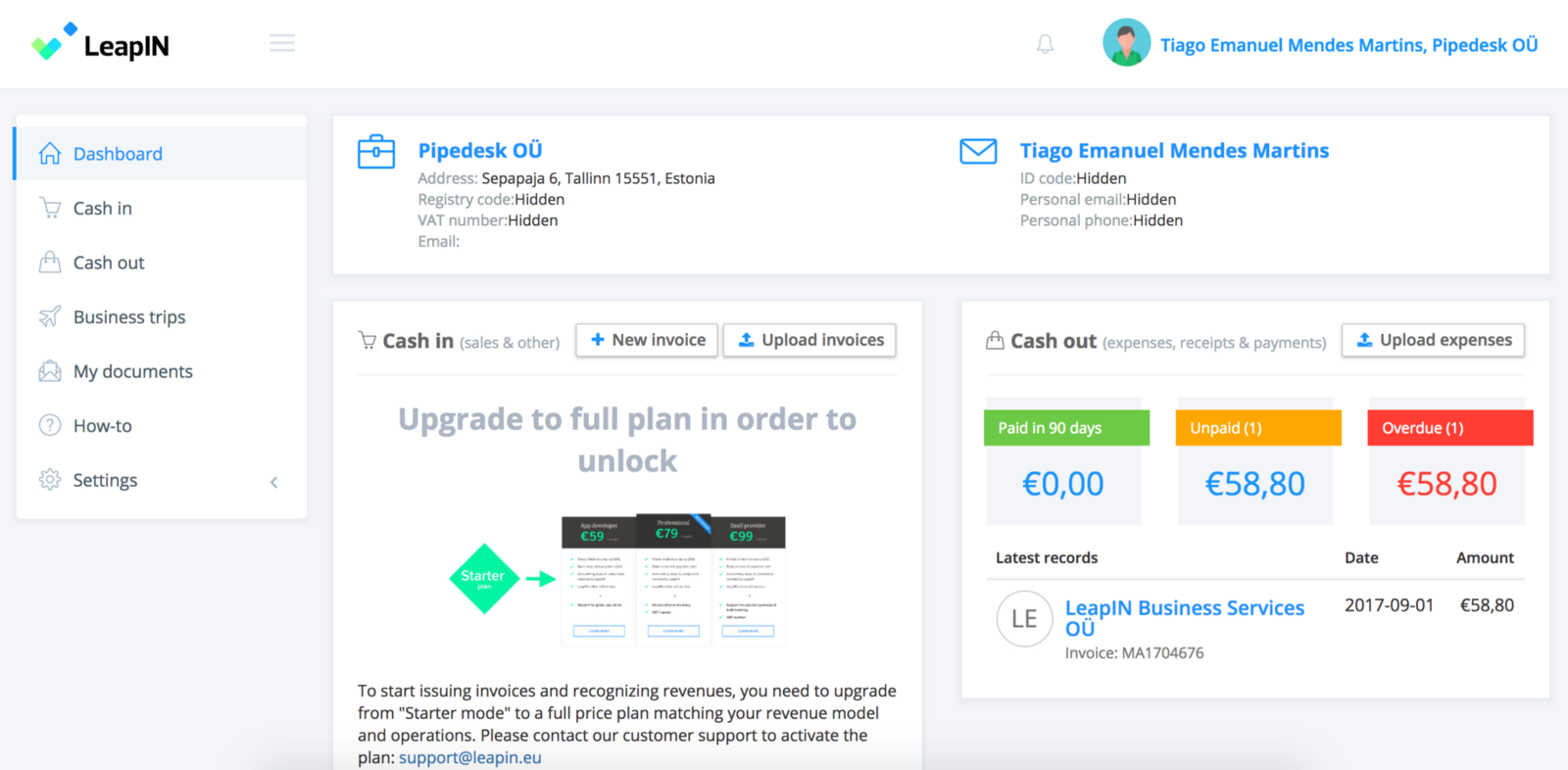 And there you go, you have your Estonian company all set up!


Total Incorporation Costs:
E-Residency Application: €100
Train ticket to Estonian Embassy in Lisbon: €40
Estonian Incorporation State Fee: €215
First Month of LeapIN: €49
Flight to Tallinn: €500
Total: €904

As mentioned in the beginning of this article, I only covered what are the actual steps on incorporating the company and not the remote management experience. That will go in a future article.
See you in E-Estonia!